USA Passport and Visa Photos Info
"Say Cheese and Seize Your Passport" Easy Tips for Your US Visa and Passport Photos
We understand that applying for a US visa or passport can feel like a daunting task, but don't worry, we've got you covered! In this guide, we'll walk you through the requirements and share some easy tips to ensure your visa and passport photos turn out picture-perfect. So, let's dive in!

1 The photographs must not be older than six months
2 The photographs must measure 2×2″ (5×5 cm)
3 The photographs of the applicant's head must be between 1″ to 1 3/8″ (2.5 to 3.5 cm) when measured vertically
4 The photographs must have a white background
5 Must face the camera directly, with both ears visible
Keep reading on for more details into the specifics of these outlines.
Know the Requirements: Striking the Right Pose
When it comes to visa and passport photos, the US government has some specific USA passport photo requirements. But don't worry, we'll make it a breeze for you! Firstly, keep in mind the following essentials: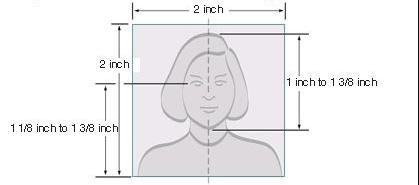 Say goodbye to old memories and hello to fresh beginnings! To ensure your visa and passport photos meet the requirements, remember that they must not be older than six months. It's your chance to show off your current vibrant self and get ready for your new adventure!
Dimensions and Measurements
Size does matter when it comes to visa and passport photos! Here's what you need to know to get the perfect frame
Measure twice, smile once: Your photos should measure 2×2 inches (5×5 cm). It's a classic, universally accepted size that fits right into those tiny visa and passport booklets.
Head over heels for the right measurement: When measured vertically, your head should fall between 1 to 1 3/8 inches (2.5 to 3.5 cm). Strike that balance and let your true personality shine!
Background Bliss White: When it comes to backgrounds, white is the way to go! A clean, white background ensures that all attention is on you. Say goodbye to distractions and let your charm take center stage.
Facing the Camera with Confidence
Facing the camera directly is essential to meet the visa and passport photo requirements. Here's what to keep in mind
Look straight ahead: Maintain eye contact with the camera, showing off your confidence and readiness to explore new horizons.
Ears open, ears visible: Ensure both ears are visible in the photo. It's a small detail that ensures your photo is picture-perfect and meets all the requirements.
Dress to impress: Wear clothing that reflects your everyday style while still looking professional. Avoid those vibrant Hawaiian shirts, though, as much as we adore them!
Picture-Perfect Composition
Smile, It's Your Time to Shine! but Dont Smile
The composition of your photo plays a vital role in conveying your personality. Here are a few tips to capture that winning shot
Confidence is key: Relax your shoulders, lift your chin, and give us your best self-assured nuetral face. Show the world that you're ready for your next adventure!
Natural expressions only: A genuine resting face will make your photo warm and inviting. Say goodbye to your 'deer in headlights look!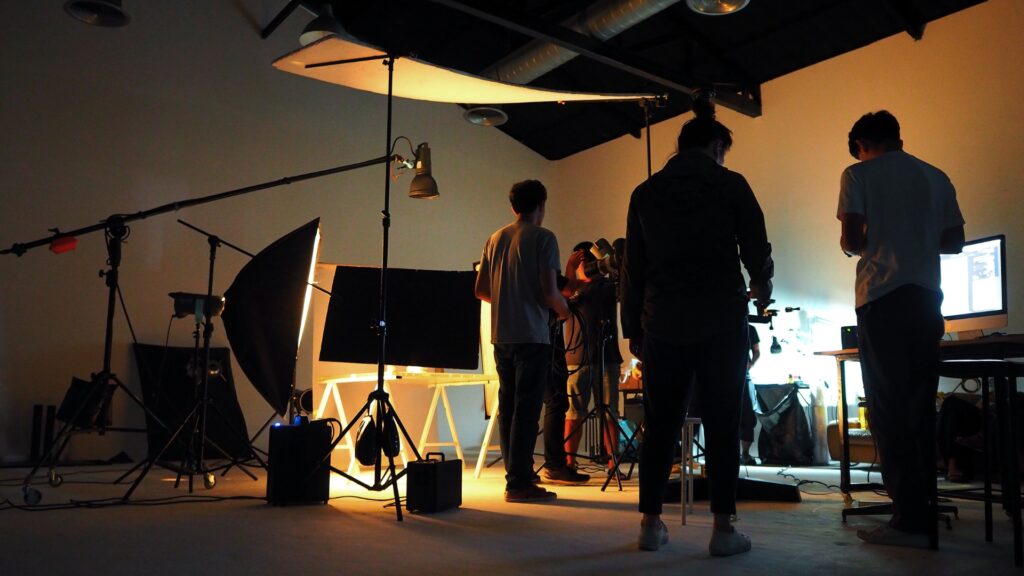 Getting Snappy: Choosing Calgary Photo Studio
Why settle for ordinary when you can have extraordinary?
At Calgary Photo Studio, we're not your average photo studio—we're masters of the visa and passport photo game, and we make it a delightful experience.
With our wealth of experience and expertise, we know all the tricks to capture those picture-perfect shots that meet every requirement. Our team of talented photographers is like a squad of photo superheroes, ensuring your photos reflect your unique personality while adhering to all the rules. We've created a relaxed and enjoyable atmosphere where you can strut your stuff and let your true colors shine.
So, why choose us? Well, we're a winning combination of fun and professionalism, making your visa and passport photo journey an absolute breeze. Join us at Calgary Photo Studio and let's have some photo fun while unlocking the doors to your next big adventure!
Congratulations! You're now equipped with the know-how to nail your US Work visa photo or passport photos. Remember, while the process may seem a little intimidating, it's essential to embrace it with confidence. So, head over to our photo studio and let us capture your true essence, making your visa application a breeze. Safe travels!